About Shredding and E-Waste
Not All Shredding Companies Are the Same...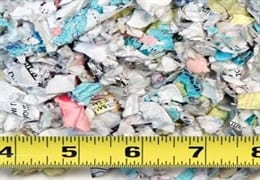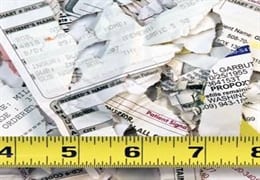 Why is shredding Important?
By choosing Shred-A-Way's Secure Shredding services, you'll be able to cost-effectively and securely destroy unwanted paper-based documents. We offer both onsite and offsite services, which could be either one-time or recurring as per your requirements.
Contact our sales representatives and get a free quote that is tailored to your needs.
In addition to secure shredding service, Shred-A-Way also has a secure recycling program that recycles all paper based documents after the shredding process. This in turn means that you get the best of both worlds by keeping your commitment to your clients and your commitment to the environment.
Shred-A-Way's E-Waste destruction service is your one stop place for destroying and recycling all types of old, broken, and unwanted electronic items.
We have a unique system that allows us to completely shred hard drives so any data that was stored on them is unrecoverable.
We also recycle all of the E-Waste that we acquire including computers, shredded hard drives, printers, scanners and handheld devices.
Contact a Sales representative for a free quote for your E-Waste needs.